Description
| | | | | | | | |
| --- | --- | --- | --- | --- | --- | --- | --- |
| Remarks | MealPlan | SingleSGL | DoubleDBL | TripleTPL | Extra Bed | Transport | Hotel |
| Guest Count 02 Adults | BB | 00 | 01 | 00 | 00 | Yes | Yes |
HOTEL NAMES WITH WEB SITES
D
M 
Y 
Destination
Nights
Hotels
 
11
15
Habarana
01
Fresco Water Villa https://www.oakrayhotels.com/fresco-water-villa-sigiriya/
 
11
15
Kandy
01
Royal Classic Resort https://www.royalclassicresort.com/
 
11
15
Nuwara Eliya
01
Oak Ray Tea Bush https://www.oakrayhotels.com/oak-ray-tea-bush-ramboda/
 
11
15
Bentota
01
The Habitat By Asia Leisure https://www.asialeisure.lk/habitat/
 
11
15
Colombo
01
Fairway Colombo https://www.fairwaycolombo.com/
 
10
15
DEPATURE
Day 8
USD 600                     
RATES For Full Package For 02 adults
This rate is valid from 01/06/2022 – 31/10/2022
TERMS AND CONDITIONS
Above Package Includes
06-Days / 05- Nights, accommodation as per itinerary
Complimentary Mineral water on reaching Sri Lanka At the Airport [Once]
Assistance at the airport and transport to Hotel for all ,06, Days,
Free WIFI In Vehicles
Free Mobile On return after tour Ends
Free International Sim with Internet [IDD]
GPS Monitoring System in Vehicles
Accommodations on Breakfast, Only[BB] Basis, from day 02, breakfast too, Day, 06, breakfast [Halal/Veg/Non VegHalakha/Kosher/Jain]
Guest Count 02
All air-conditioned [A/C] Rooms
01, Double
Buffet Breakfast Included[BB]
Transport by private vehicle Car
Service of Multilingual speaking chauffeur guide ,Informative, friendly and professional local guide, For more personalized experience
Paging & Welcome Complementary
Highway Tickets Free
Gem Museum Free
Fish Farm Free
Mask Factory Free
All taxes, fuel surcharges and service fees included
Local insurance for the vehicle
Passenger Insurance
If Diesel, Petrol, Toll Tax or State Tax is increased the given rate is not validFlexibility to customize your itinerary to your own preferencesDirect Link Travels Pvt Ltd approved by the tourist Board of Sri Lanka License No-TS-TA-1307SLAITO MemberCivil Aviation Authority ,Sri Lanka[Group A]For Visa Application: www.Eta.Gov.lkWe at Direct link Travels Accepts, Visa Card, and Master Card any type of Credit Cards, at our office.3% will be added if, transaction made by credit card as per bank charges.
Above Package Excludes
Anything Extra meals other than the travel program
Personal Expenses
Lunch & Dinner
Camera and Video Charges
Entrance and Ticket fees
Christmas & New Year supplements not included
Use of vehicle other than the specified itinerary
Games Tickets
Anything not mentioned in the program
International flight tickets
Any visa or inoculation fees
Tips for the guide and driver
Massage & Spa Available in All Hotels [Not Free]
Cultural Triangle Guide fees not Included[Exclude Polonaruwa/Sigiriya/Kandy/Dabulla, Cultural Triangle]
Additional info:Confirmation will be received within 24 hours of booking, subject to availabilityPlease feel free to contact for any further clarification or query 24 x 7, quote/itinerary or if price is not fitting into your budget. M:0094777665664-Skype:direct.link-WhatsApp:+94777660663
The following cancellation policy applies to this tour
Before 30 days no cancellation Fee.
Between 21 – 7 days 50% cancellation of the total account value.
Less than 7 day's 100% cancellation of the entire invoice value.
No shows & early departures 100% cancellation of the entire invoice value.
Please do feel free to contact me for any further clarifications required.
Hope the above suits your requirements very well and please, do let me know if we are moving ahead with this engagement.
Brief Itinerary
Day 01: Upon arrival at the Bandaranaike International Airport, Colombo, Sri Lanka. Proceed the hotel in Kandy
Day 02: Tour continues same in Kandy
Day 03: After Breakfast leaves to Nuwara Eliya
Day 04: Tour continues same in Nuwara Eliya
Day 05:   After Breakfast leaves to Ahungalla
Day 06:   After Breakfast at the Hotel proceeds to Airport for Departure
Entrance fees during guided sightseeing:
Entrance fees during guided sightseeing:
Not included in the above tour cost. The Client can be paid direct to the site. Rates are based on per person, Group; Rates may differ due to currency conversion & not Fixed Rates.
Sigiriya – US $ 30.00
Elephant ride – US $ 50.00 for 02 pax
Dambulla – US $ 12.00
Anuradhapura –$ 13 per person [SAARC countries] , $ 25 per person [other countries]
Polonaruwa-$ 25
Trincomalee Harbour –Free [from outside]
Yala, Wilpattu, Minneriya, Jeep safari – US $ 60 [Full Jeep, 4 people]
Yala Wilpattu, Minneriya Entrance Fee per person $ 25, Discount more than 4People
Pinnewala Elephant Orphanage – USD 6.00 per person [SAARC countries] , $ 18 per person [other countries]
Pinnawala Open Zoo $ 8.00 per person
Royal Botanical Garden – USD 10.00
Spice Garden visit & Ayurveda, Only Head Massage Free
Inspection and repair of all sightseeing Free
Kandy Temple – USD $ 04 [SAARC countries], $ 08 [other countries]
Cultural Dance $ 8
Zoo USD $ 10 (Unless Specified)
Kitulgala White water rafting $ 50 for 02 pax
Whale watching in Mirissa per person with breakfast $ 46
Whale watching in Trincomalee per person without breakfast $ 65
Train Journey from Kandy to Nanu Oya per person $ 5 (Normal Train)
Train Journey from Colombo to Nanu Oya per adult $ 20 (Luxury)
Train Journey from Colombo to Nanu Oya per Child $ 15 (Luxury)
Horton Plains National Park (ticket) – US $ 25.00 (Note: In this area insurance not covered for our vehicles hence company vehicles not allowed)
Horton Plains -Per Jeep (Max 06Pax) – US$ 50
Madu River Boat Ride (max 02 Pax ) – US$ 50.00 . For < 2 persons $ 20-per person
Turtle Farm – US$ 5.00 per person
Gangarama temple – US$ 2.00 per person
Batik Factory – Complementary
Spice Gardens – Complementary
Gem Museum – Complementary
Note:
Elephant Feeding Time 9:15.a.m, 01:15.P.M or 4:30 P.M
Whale Watch Leave shores by 6:30. A.m.
All Sightseeing Optional if Guest likes only.
Tour highlights (Some sites are subject to time and weather condition barriers)
*Night shopping not available (After 8pm)
*Nuwara Eliya – Sightseeing & travel not allowed after 8 pm due to mist & fog
*Smoking prohibited inside the vehicle
*Company will not be responsible for the guidance obtained from other Vendors and Guides   except the driver provided by the company. Especially in coastal areas (Beach boys)
HIGHLIGHTS & ACTIVITIES DAY TO DAY ITINERARY
Day: 1 & 2
Airport – Kandy
Driving Distance: 120 km
Driving Duration: 3 hours
Upon arriving in Sri Lanka, transfer to the hotel booked. Loosen up and relax after your flight, preparing yourself for the adventure ahead. Transport in air-conditioned vehicle to Kandy.
The City of Kandy:
Arrive at the hotel and check-in with welcome drink and refreshing towels.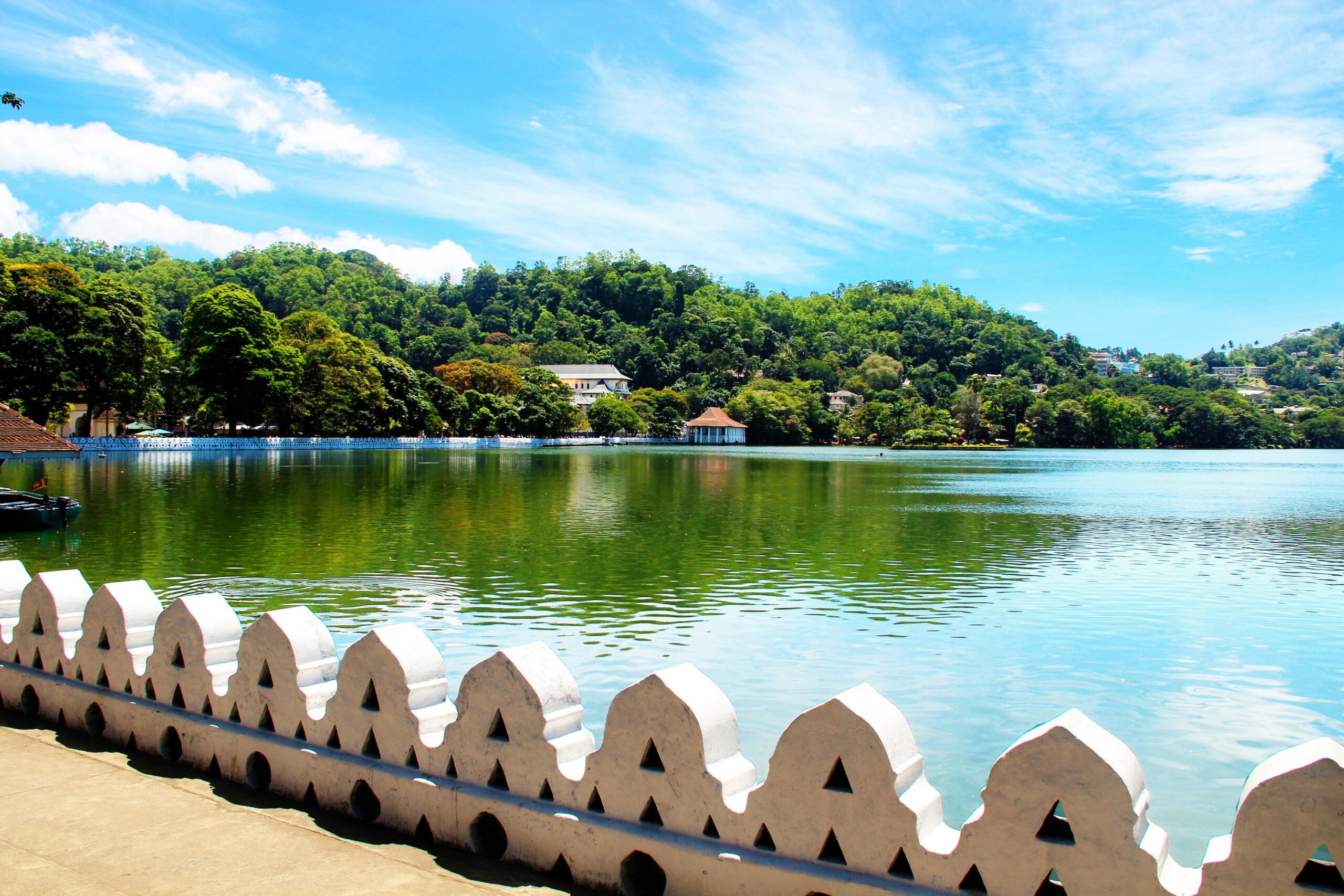 In the evening visit the Temple of the Tooth Relic and thereafter see a cultural appearance. The beautiful hill capital. The ancient kingdom of Sri Lanka. Leaves to the most beautiful ancient city of Sri Lanka and its noted for its tourist attractions that includes the wildlife sanctuary, historical heritage sites, unparalleled scenic vistas, botanical gardens and tons more…. Kandy is also prominent for its pilgrimage places of the Buddha, those are religiously and historically most important and which draws in tourists who loves pilgrimage places all over the world.
Continue to Pinnewala:

Enroute visit Pinnewala and Elephant Orphanage. These 24 acres, large elephant habitat are believed to have the largest herd of elephants in captivity in the world. The Orphanage was established to feed, nurse and house young elephants abandoned by their female parents, displaced from their natural environment by development projects. Most of the orphans cannot be inserted back into the wild, as other elephant family groups will not take them. They survive a full lifetime with their human parents, and many find safe foster homes in zoos around the world. It is more interesting to move to an Orphanage at feeding or bathing time.
Elephant Feeding Time 9:00.a.m, 12:00.P.M or 4:00 P.M
Kandy:
Elephant Orphanage at Pinnewala
Royal Botanical Garden
Visit the Temple of the Tooth relic
Spice Garden (in Kandy road)
Cultural Show
Upper Lake Drive
Kandy City Tour
Kandy Temples could be visited if guest likes
Shopping Gem Museum, Batik Factory, Wood Carving, (optional)
The most desirable time to visit is from 8.00 to 13.00 and from 16.00 to 18.00.
Elephant Feeding Time 9:00.a.m
Day: 3 & 4
After Breakfast leaves to Nuwara Eliya
 
Kandy- Nuwara Eliya
Driving Distance: 78 km
Driving Duration: 2 hours
Welcome to Nuwara Eliya: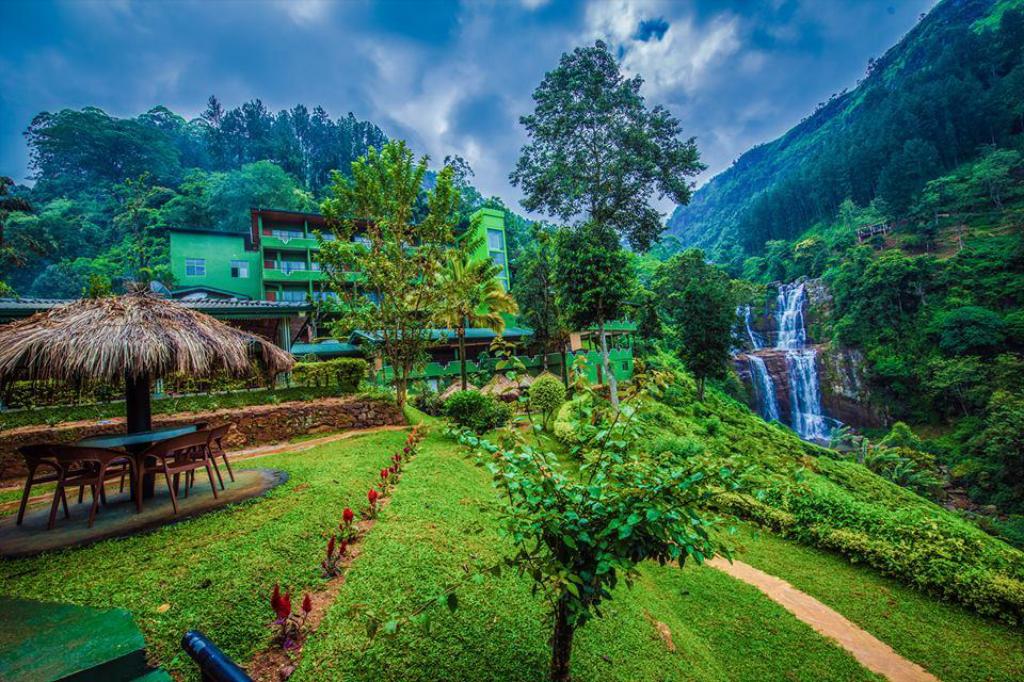 Today a late morning drive will take you to the lovely city of Nuwara Eliya. Arrive at the hotel and check-in with welcome drink and refreshing towels.
The prime hill resort of Sri Lanka. It is still very much like an old English town with styled Bungalows and buildings. The cool calm climate, gorges rolling tea plantation which makes the best "Ceylon tea" and the breathtaking beautiful waterfalls makes Nuwara Eliya one of the most beautiful town in the world. Overnight stay in Nuwara Eliya
Nuwara Eliya:
Ramboda Water Fall
Ambewala Farm
Hakgala Botanical Garden
Nuwara Eliya Gardens
Horse Ridding
Tea Plantations
Lake Drive
Strawberry Gardens
The Golf Course
Setha Eliya Temple
Gregory Lake.
Day: 5
After Breakfast leaves to Ahungalla/Bentota
 
Nuwara Eliya- Ahungalla
Distance 240 Km
Duration 5 hrs 30 mins (Approximately)
Beruwella / Bentota / Ahungalla/Kaluthara/Induruwa/ Excursions: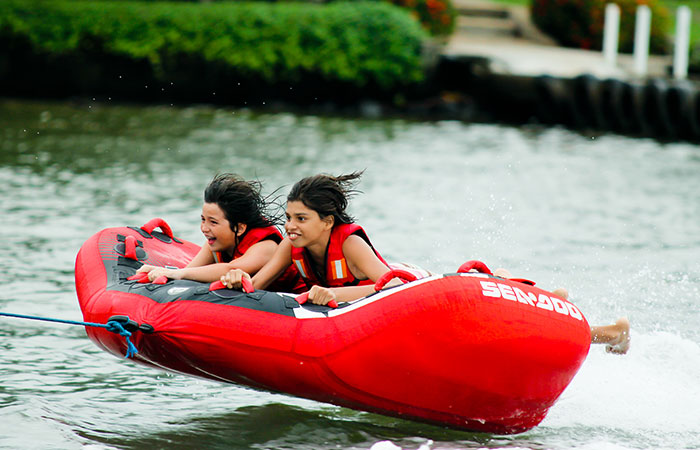 Arrive at the hotel and check-in with welcome drink and refreshing towels. Sri Lanka's jagged south coast consists of delightful coral-protected bays and headlands and offers a greater diversity of beaches than the west coast. Stunning tropical sandy beaches, rural fishing villages, untouched wilderness and a vibrant cultural heritage makes the southern coastal belt an ideal holiday experience for those wishing to escape the larger tourist centers.
Bentota and its breathtaking sandy beach pretty much transform your dreams and visions of a tropical paradise into an everyday reality. Located close to the Southern tip of the Island of Sri Lanka and only about 200 km from the Equator, this secluded crescent shaped beach is the perfect place to sit back, relax and forget about all the hustle and bustle of your other life that's a million miles away. This small sandy tropical beach boasts some of Sri Lanka's best and most stunning sunsets and sunrises. Stay the night in Ahungalla
Beruwella / Bentota / Ahungalla Excursions:
Madu Ganga (River), Boat Safari
Water Sports, Example
Windsurfing
Banana Ride
Jet Ski
Water skiing.
Turtle farm
Day: 6
Ahungalla– Colombo (Airport)
Distance 140 Km
Duration 2 hrs 30 mins (Approximately)
Proceeds to the Bandaranayke international airport, where you stack all your memories in your eyes & Mind, allowing this beautiful island Sri Lanka. This experience will leave you astounded. Pampered, enlightened. Moreover, animated. A country like no other! Visit Sri Lanka… Dependent on the flight departure time, you will be reassigned to the Airport.