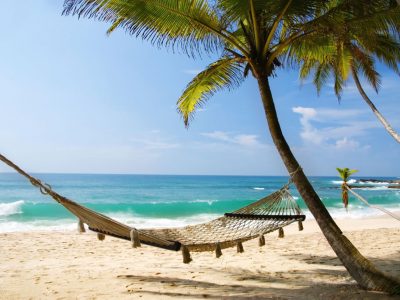 Bentota
Bentota is spread along Sri Lanka's west coast approximately 65 kilometres south of Colombo.
A tourist attraction with a handful of world-class hotels gives you a luxury experience as well as a destination for watersports.
Attractions: Bentota Beach , Kosgoda Turtle Hatchery , Brief Garden – Geoffrey Bawa architect , WaterSports.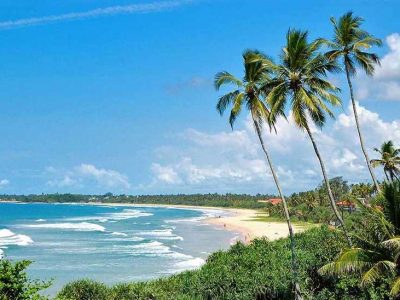 Kosgoda
Kosgoda is a small coastal town located in Southern Province in Sri Lanka. Kosgoda was traditionally associated with the cultivation, fishing and production of cinnamon. Kosgoda is particularly renowned for its sea turtle conservation project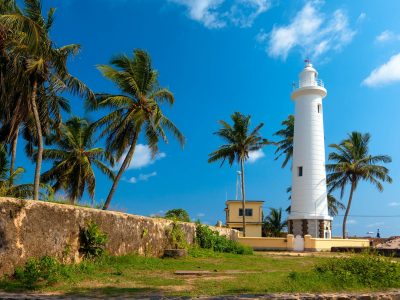 Galle
Galle is a city on the southwest coast of Sri Lanka which is also the largest city of Southern Province, It's known for Galle Fort , Galle Museum , Dutch Fort , Gin Ganga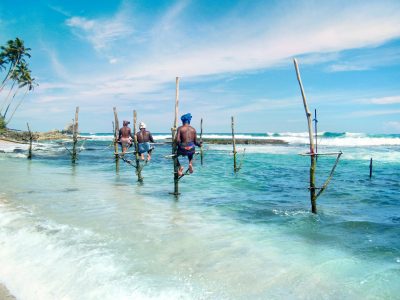 Hikkaduwa
Hikkaduwa is famous for its long sandy beach, west-coast Hikkaduwa also boasts good waves for surfers, reefs for snorkelers and divers,restaurants, and bars. Its known for an island temple, tsunami museum, and turtle sanctuary,It is also a place for one of Sri Lanka's best beach-holiday haunts. Hikkaduwa's economy was traditionally based on fishing and coconut cultivation.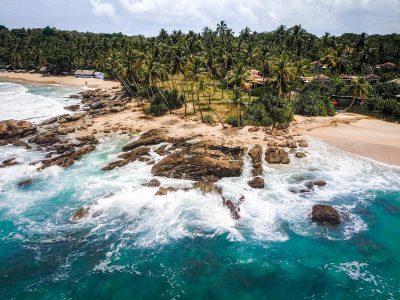 Tangalle
Tangalle one of the largest towns in southern province famous for Hummanaya blowhole, Kalametiya Bird Sanctuary  Mulkirigala Raja Maha Vihara.It is also a regionally important fishing port, situated on one of the largest bays in Sri Lanka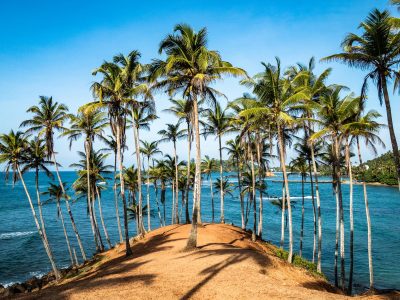 Mirissa
Mirissa , located at the south coast of Sri Lanka , is also a fishing port and one of the island's main whale and dolphin watching locations.Its beach and nightlife make it a popular tourist destination.
Attractions: Mirissa beach, Coconut Tree Hill , Whales and Dolphin Watching  , Sri Sunandarama Temple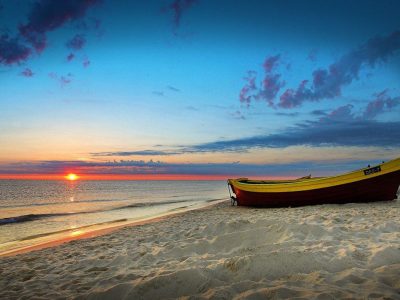 Ambalangoda
Ambalangoda is famous for its devil masks, a beautiful seaside village with a few minutes drive to Galle , Hikkaduwa and Bentota. Specially known as a centre for antiques and masks.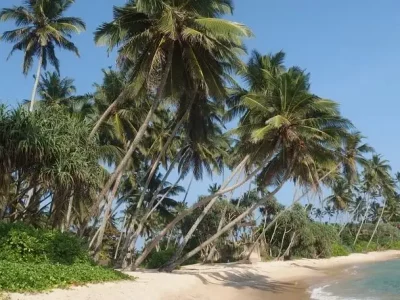 Dickwella
Dickwella and Hiriketiya Beach, the newest hotspots in Sri Lanka! Here you will find the best surfing beaches, trendy restaurants full of healthy food and popular for sea-bathing in the clear beach towards its north.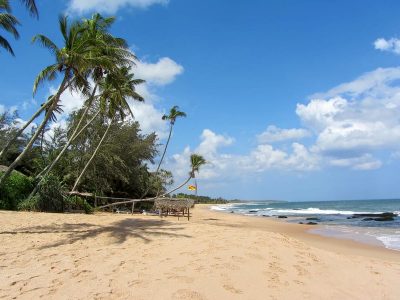 Hambantota
Hambantota is the main town in Hambantota District, Southern Province, Sri Lanka. Also known for salt production in Sri Lanka due to its arid climate. Attractions include Ridiyagama Safari Park and Kumana National Park.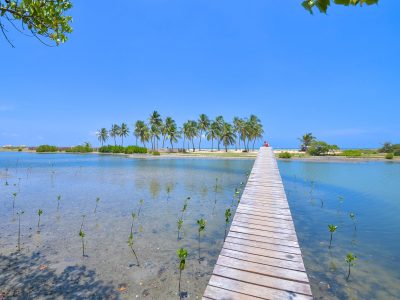 Kalpitiya 
Kalpitiya is a coastal town located in the Puttalam District. From recent years It has been developing as a tourist destination and one of the pleasant beaches to enjoy stunning sunset.Also being the best place in Sri Lanka for kitesurfing.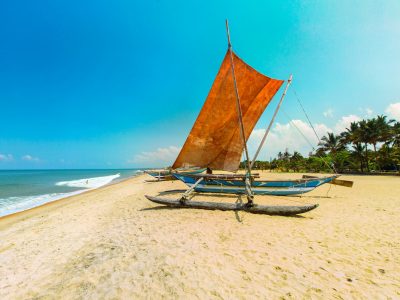 Negombo
Negombo is located on the west coast of Sri Lanka. It is one of the major commercial hubs in the country. Mainly famous for fishing and its Lagoon.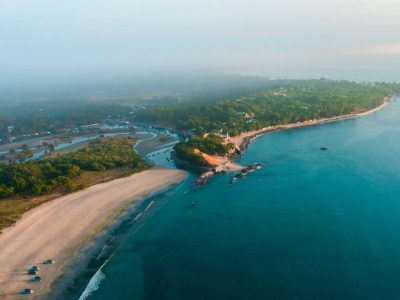 Trincomalee
Trincomalee is located on the north eastern coast of Sri Lanka. Also one of the main port city of the east coast.Trincomalee has been one of the main centres of Sri Lankan Tamil language speaking culture. 
Attractions include Koneshwaram Temple , Marble Beach , Hot Water Springs, War Cemetery , watersports as well as Whale Watching.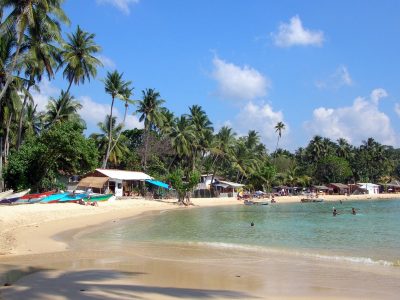 Unawatuna
Unawatuna is a town in southern Sri Lanka. It is one of the most famous beaches in the country and is popular with both tourists and locals alike. Also known for its coral reef.
Attractions Unawatuna Beach and coral reefs, Japanese Peace Pagoda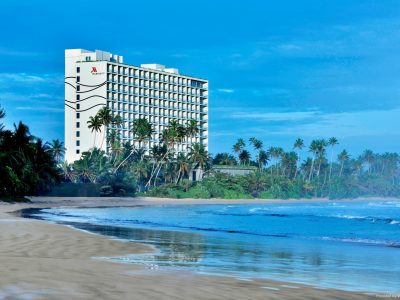 Weligama
Weligama is a popular tourist destination, main industries are tourism and fishing. Also referred to as the "sandy village". You can also indulge it stilt fishing at Weligama 
Attractions : Stilt Fishing, Lace-making Taprobane Island