National parks are a class of protected areas in Sri Lanka and are administered by the Department of Wildlife Conservation. Sri Lanka has many National Parks and some National Parks are busy and densely populated. Among them Yala, Udawalawe, Minneriya and Kaudulla are special.
Here is a list of the National Parks in Sri Lanka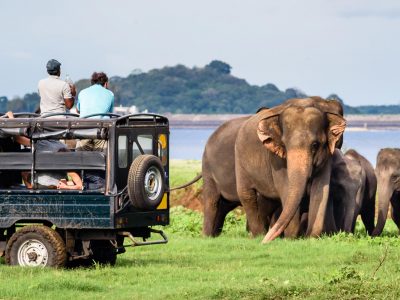 Yala
Yala National Park (also known as Ruhuna National Park) is located in the south eastern region of Sri Lanka.Yala National Park gives the best opportunity to witness Sri Lanka's broad variety of wildlife as well as rich in birdlife. It is home to considerable population of elephants , leopards, peacocks , water buffalos , crocodiles and many other.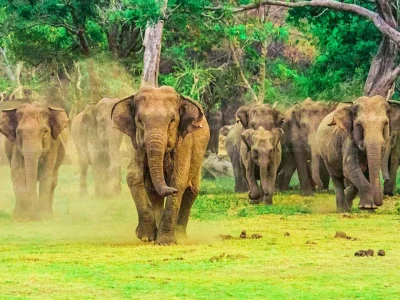 Udawalawe
Udawalawe lies on the boundary of Sri Lanka's wet and dry zones. The reserve covers 30,821 hectares of land and The park was created to provide a sanctuary for wild animals displaced by the construction of the Udawalawe Reservoir. Udawalawe is an important habitat for Sri Lankan elephants, which are relatively hard to see in its open habitats.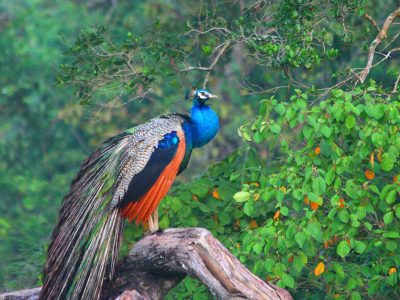 Wilpattu
Wilpattu National Park is located on the west coast close to the historical city of Anuradhapura .It is famous for "Willus" – natural, rain-water lakes. It is famous for Birdlife, Reptiles and Amphibians.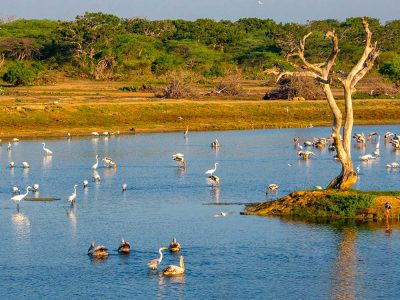 Bundala
Bundala National Park is a wintering ground for migratory water birds in Sri Lanka. 197 species of birds can be found in this national park. It was one of the first wetland to be declared as a Ramsar site in Sri Lanka.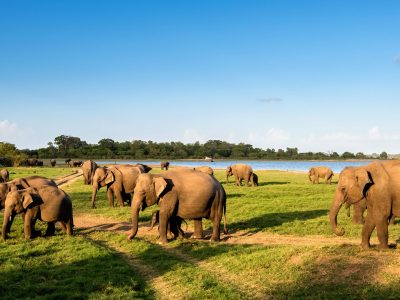 Minneriya
Located in the heart of the popular cultural triangle of Sri Lanka, Minneriya National Park is mostly known for its incredible elephant migration. The Park being located closer to the Minneriya water Tank helps the elephants to walk around during the drier months of June to September , where they feed themselves with the remaining waters.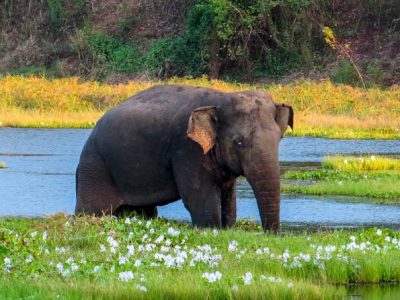 Wasgamuwa
Wasgamuwa is a national park situated in Matale & Polonnaruwa districts, bordering the Mahaweli River. Wasgamuwa is very popular for drastic and tallest wild elephants and birds. Some of the easily spotted animals include elephants, buffalo, spotted deer, crocodiles and others, plus a few varieties of snakes as well.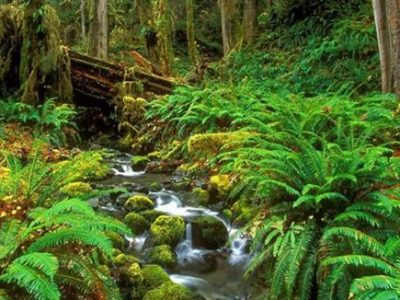 Sinharaja Forest Reserve
Located in south-west Sri Lanka, Sinharaja Forest Reserve is the country's last viable area of primary tropical rainforest. More than 60% of the trees are endemic and many of them are considered rare. There is much endemic wildlife, especially birds, but the reserve is also home to over 50% of Sri Lanka's endemic species of mammals and butterflies, as well as many kinds of insects, reptiles and rare amphibians.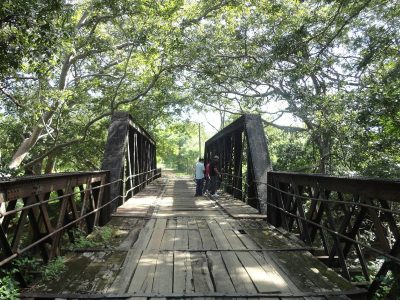 Lunugamvehera
Lunugamvehera National Park , one of the least visited parks is an important habitat for water birds and elephants. A significant area of the park is occupied by the Lunugamvehera Reservoir.This park is home to 43 mammals – elephants, wild buffalo , species of deer , mongoose and giant squirrels. 
This park remains arid during most parts of the year with rain expected only in January and February.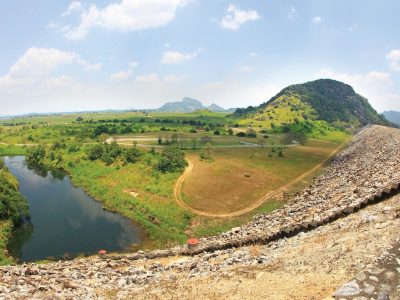 Maduru Oya 
Maduru Oya National Park situated north-east of Colombo provides a sanctuary to wildlife, especially for elephants and protects the immediate catchments of five reservoirs. This park lies entirely in the dry zone. Animals easily spotted in this park are Elephant , Sloth bear , water buffalo , wild boar and some reptiles.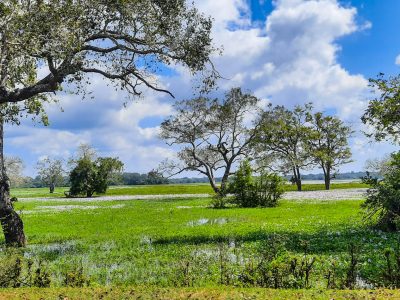 Lahugala Kitulana
Lahugala Kitulana National Park is one of the smallest national parks in Sri Lanka and it is an important habitat for Sri Lankan elephant and endemic birds of Sri Lanka. This national park is surrounded by the reservoirs of Lahugala, Kitulana and Sengamuwa. This national park is traditionally used by elephants as a feeding ground. Some of the wetland birds found in Lahugala Park are great white pelican ,  purple heron , white-bellied sea eagle, grey-headed fish eagle, common kingfisher, stork-billed kingfisher, white-throated kingfisher and many more.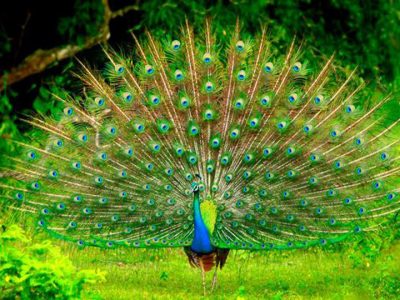 Kumana Bird Sanctuary
The Kumana Bird Sanctuary located around 400km towards the south eastern coast of Sri Lanka is one of the finest bird sanctuaries to visit. Kumana is one of the most important bird nesting and breeding grounds in Sri Lanka.More than 255 species of birds have been recorded in the national park. The vegetation of Kumana National Park is mainly tropical dry zone forest covers an area of nearly 36000 hectares with the western boundary.Also Kumana National Park in Sri Lanka is renowned for its avifauna, particularly its large flocks of migratory waterfowl and wading birds.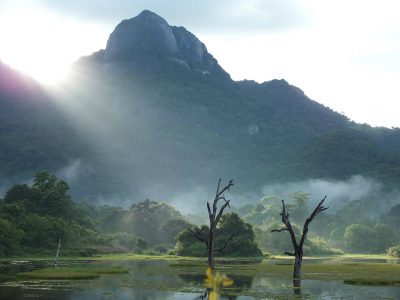 Gal Oya
Gal Oya National Park in Sri Lanka was established in 1954 and serves as the main catchment area for Senanayake Samudraya, the largest reservoir in Sri Lanka.  An important feature of the Gal Oya National Park is its elephant herd that can be seen throughout the year.Also it is popular for some of the Ayurvedic herbs like Triphala: Terminalia Chebula, Terminalia bellirica and Emblica Officinalis. The vegetation of the Gal Oya park consists of forest, shrub and grassland.Mammals like Sri Lankan elephant, Sri Lankan axis deer, muntjac, water buffalo, Sri Lankan sambar deer, Sri Lanka leopard, toque monkey , More than 150 species of birds as well as species of reptiles like mugger crocodile and star tortoise can be spotted in this National Park.